This is a pic posted on our FB page... any ideas what could be stocked in this thang?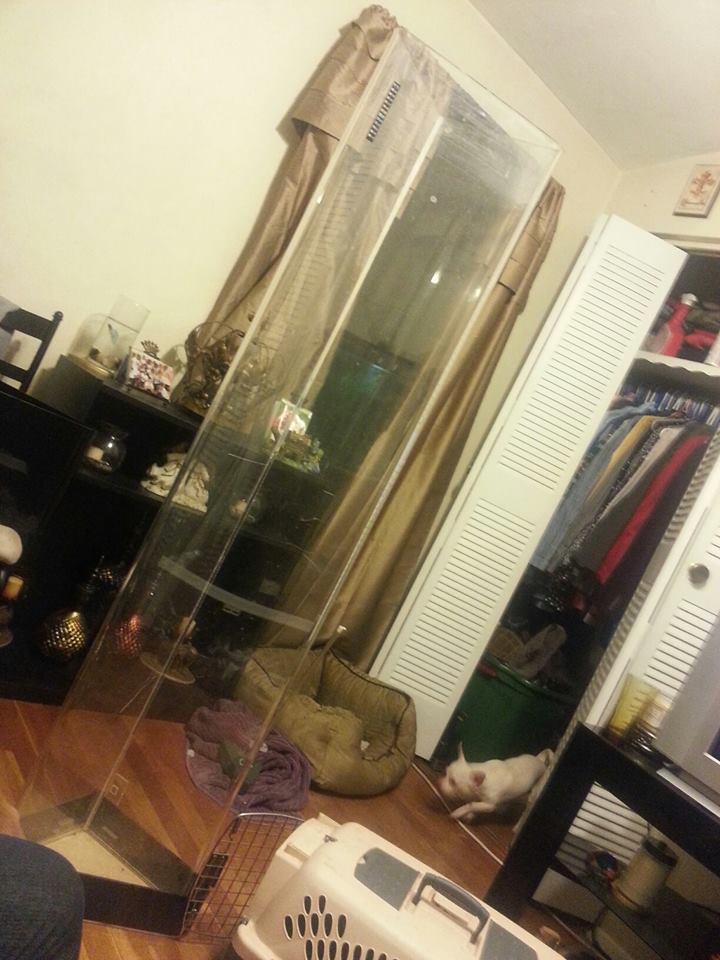 Posts

: 407


Join date

: 2013-08-26



Kat,,, Jump on the FB page and make an offer! Bill
You can never clean it properly. Hmmm...how about reptiles???
Admin




Posts

: 869


Join date

: 2013-01-01


Location

: Richmond



Ummm... Neo.. it's posted on a FISH group... They're trying to stock FISH!... But that was my first thought... some branches, plants and lizards....Bill
I'm assuming this is a serious question and not a comical comment. I wouldn't suggest using any gravel because who makes a gravel syphon long enough to clean it. So it would have to be bare bottom. Cleaning the sides is easy with a magnetic algae cleaner. Would need a very powerful airpump to power an airstone to supply air and proper circulation throughout the tank. How about sea monkeys? Could make it into a jellyfish tank. I'm sure this was intended as a bubble display tank and not as a fish tank. I would fill it up with water and add a fluorescent liquid. Then place UV lights to make it glow and have some bubbles coming up. Maybe have some floating decorations moving around that also glow under UV lights. Like a giant lava lamp.
Admin




Posts

: 378


Join date

: 2013-02-09


Age

: 38


Location

: Richmond



Amp.. I'm pretty sure it's a serious query... FB group: vafa there too!... I'm with ya... pretty much useless as far as I can see as a fish tank... But I wasn't going to state that without conformation that I've exhausted these old gray cells for ideas!... Bill
I wonder if it was built as a display case rather than a fish tank.

The only possible aquatic use assuming it is thick enough to hold water. I could see for it would be a "bubble tower". Stocking doesn't seem like an option to me since at that height maintenance is impossible. It it was about 1/2 the height and a little bigger base, there would be a ton of possibilities.



Posts

: 203


Join date

: 2013-01-10



Jellybeans for a counting contest.



Posts

: 23


Join date

: 2014-01-10


Location

: Powhatan, VA





Similar topics
---
Permissions in this forum:
You
cannot
reply to topics in this forum