Noticed one of my oscars with white fuzz like on his pectoral fin treated the tank with fungus an bacterial cure from tetra they where out of Marc.1 an 2. Added some kosher salt. This was Monday tonight notice all fish have the ich look on the gill plate I treated them with tea tree oil .2% per gallon an primafix dropped the temp increase air flow was doing 30% w/c a day. Not a big change but fins are becoming frail. Contamination came from plants I purchased sat. At a lfs. Has any body have any suggestions are remedies . Post picks Tomorrow morning.
Cal.. what prompted you to DROP the water temps if ya suspect ICH?... Dox or Ira are great for treating disease but I really don't think a drop in temps would be in either's advice regimen.... 
Ich:  pump the temps up to 85-86 for 10 days SOLID! 
Bacterial.. you're on the mark!.. You've  a dilemma! 
 Bill



Posts

: 1207


Join date

: 2012-12-29


Age

: 66



If this IS a bacterial infection...lowering the temp helps slow the spread. First thing I've read here...too much too fast. You are treating with many different remedies all at once. Ick is a PARASITE....much different than a bacterial or fungal infection. (and BEST cured by RAISING temp). Maybe you could post some pics and we could help you decide the BEST course of action. Sometimes a simple peroxide swab will cure those fin patches...you don't even have to put meds in the tank. Best of Luck and hopefully we can get your tank back to healthy soon!!



Posts

: 365


Join date

: 2012-12-31


Age

: 52


Location

: Midlothian/Powhatan



If it really is ick Doxiemom & Bill pretty much nailed it. Ich is very easy to treat with just heat treatment. I think somewhere I read ich stop reproducing at 86 C Fahrenheit. Here is a better reference
http://www.aquahobby.com/articles/e_ich2.php
Admin




Posts

: 869


Join date

: 2013-01-01


Location

: Richmond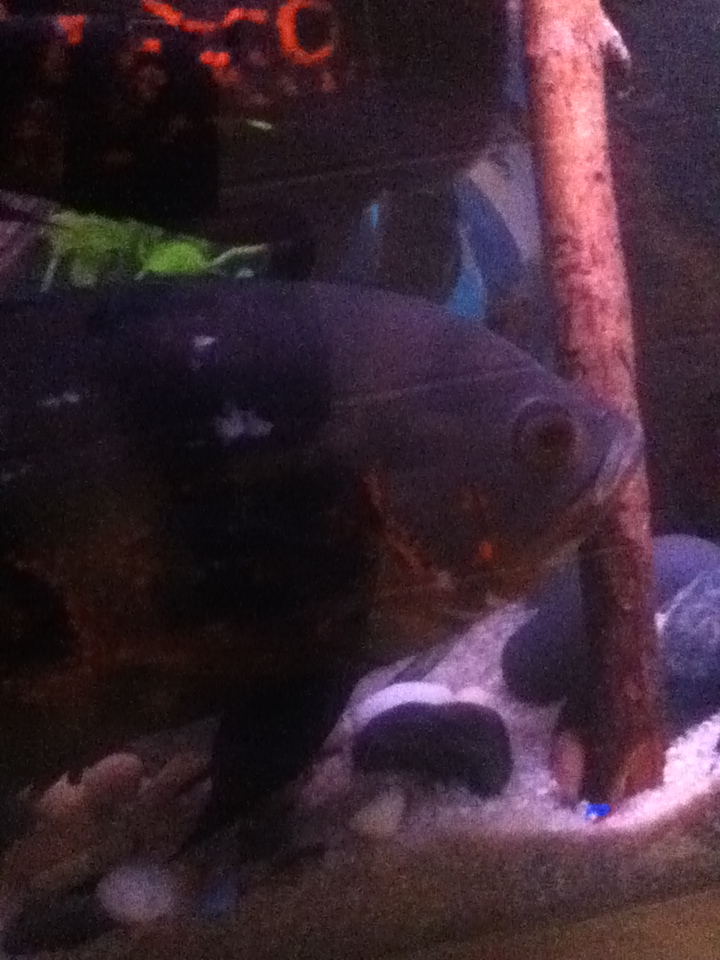 this was yesterday.......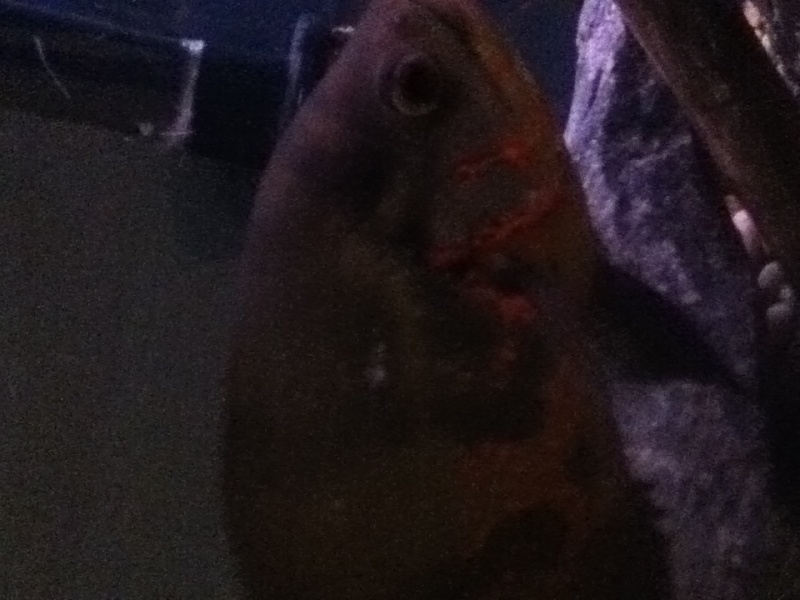 this is this morning. thanks guys an gal your the best they appear to be getting better there eating so that's a good thing ill dose with primafix an keep with parameter's. im thinking fin rot that went to the next stage, but reading old posts in the fish disease colum helped me out the most
\
this is the side view water is crystal clear
That is NOT Ich...Looks more like a wound that has a secondary fungal infection. If you can....use a cotton swab to put a dab of peroxide on ONLY the whitish areas. Count to 5...& release him. It will foam up like HP does. He may even look a bit worse for a day or two but then he will heal up quickly!



Posts

: 365


Join date

: 2012-12-31


Age

: 52


Location

: Midlothian/Powhatan



Ok I'm at wits end it's definetly fin rot watch them All day no fighting scratching an I'm out of strips did 30/ w c every other day vac cleaned glass removed plants clean drift wood with h202 cleaned fish fins with h202 going to get some prime again an some meds maybe a twelve pack of adult sodas. Watch tv with them march madness
Do a quick salt dip and make sure to never buy live feeders.

Mix up a 1% solution of saltwater in a 5 gallon bucket. Only treat one fish at a time to prevent them from hurting each other. Never leave a fish unattended during a salt dip. Leave the fish in the dip for up to 30 minutes, or until they start to turn over. If they start laying on their side or turning over while swimming, it's then time to return them to the display tank. The fish will recover immediately with no harm done. The white spots will dissapear immediately or at least within a day, depends on the salt solution concentration and how long the dip lasts. Adding salt to the display tank is good but at a much weaker solution of 1 tablespoon per five gallons of actuall water. But before adding salt be sure that you don't have any fish that are sensitive to salt or live plants. Live plants will slowly die off. Inverts such as snails will be shocked if you dump the salt in all at once, but can survive if you gradually add it over a couple of days. Some inverts will die immediately regardless of how you add the salt, just depends on the invert's sensitivity. Smooth body or scaleless fish such as catfish don't tolerate salt well.

If this is truely fin rot and it's just the tips. Have someone help you hold the fish with a towel. Then use scissors to cut off the fin rot. The fins will grow back if you removed all the fin rot infection. Hydrogen peroxide works well but I wouldn't use cotton q-tips for such a large fish. It will take too long to apply to a large infected area. Just use a cotton ball to apply it liberally and keep it on the infected area for several seconds to work. Fin rot was a common problem when I kept bettas in small betta bowls. Now I keep them in larger planted/filtered tanks to reduce the chances of it occurring again. My main cause of fin rot was poor water quality from over feeding or going too long without a water change.
Admin




Posts

: 378


Join date

: 2013-02-09


Age

: 38


Location

: Richmond



Here's a link for more indepth information on he dip method.
http://www.cichlid-forum.com/articles/treatment_tips.php
Says to only dip for 5 minutes, but I've done it longer with several species with no ill effects. But 5 minutes would be a safer duration if you do t know how your fish will react to the dip. Use aquarium salt or 100% pure epson salt with no fragrance or additives. Even table salt will work if you're desperate and don't think the fish will live long enough to buy the aquarium salt. Don't use marine synthetic salt mixes because they have a pH of 8.3 and will shock the fish if left in it too long. Or kill the fish if added to the main tank. African cichlids from reef lakes actually prefer high pH levels but most freshwater fish don't.
Good luck. Keep up with the water changes to remove all organic waste from the tank and rinse the filters out frequently. No need to replace filter cartridges more than necessary.
Admin




Posts

: 378


Join date

: 2013-02-09


Age

: 38


Location

: Richmond





Similar topics
---
Permissions in this forum:
You
cannot
reply to topics in this forum