A couple of years ago, an ex member and I, were kicking around concepts of filtration systems... We'd both heard of Fluidized sand filters so we said, "What the heck, lets go build one."  We started off about 9 p.m. and after a few trips to Lowe's, some dumpster diving to pick up PVC scrap, we put out a filter capable of handling 9,000 gallons of tank water and keep all of it pristine clean.  
I did further research and did engage one company, BioConLabs, who was supposed to send me some of their product for evaluation but I've never received anything to date.  
But here is what Bobby and I put together one evening at a cost of less than $25.00.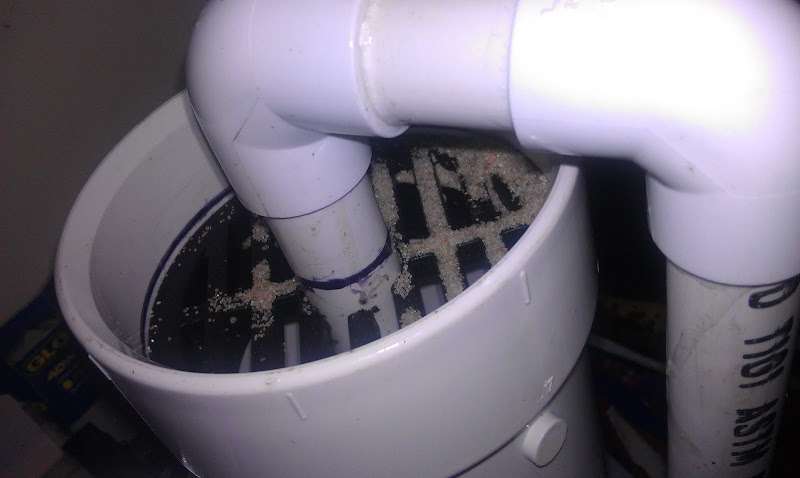 Here is the "manufactured version by bioconlabs: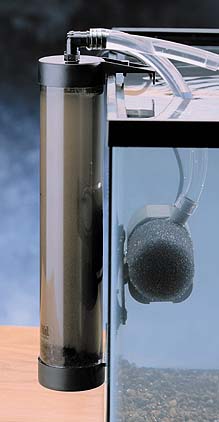 Tonight Anik/Onik dropped by and we had a discussion on this thread... One question was asked that should have been addressed in the initial post... The link could keep ya busy for far too long.. so to cut to the chase....
One of the strengths of this fluidized sand filter is the concept that the sand not only provides about 10 times the surface area for bacterial growth/hosting but it also provides an effect to pulverize the particulates down to a size whereby biological breakdowns can occur..  In theory, you should never be required to clean the filter as it's pretty much self sustainable... This same company (BioCon) has since abandoned the hobby market due to the increased demands upon their company to address municipal waste water treatment as well as chem-spills off our shores. Needless to say, the revenue stream from government and fuel industry concerns were found to be a more viable revenue generator. This has fired me up to re-engage the biocon company and see if I can beg for their abandoned technology!!  I'll keep ya posted!  Bill
Bill, keep me updated. Even if they don't reply we could totally do something with it ourselves.
Admin




Posts

: 869


Join date

: 2013-01-01


Location

: Richmond



What size sand did you use?



Posts

: 203


Join date

: 2013-01-10




---
Permissions in this forum:
You
cannot
reply to topics in this forum