Post pics of your fish room and give the number of tanks you own and what do you have in those tanks. I'm moving to a bigger room so more fish tank for me

Until then this is what my fish tanks look like.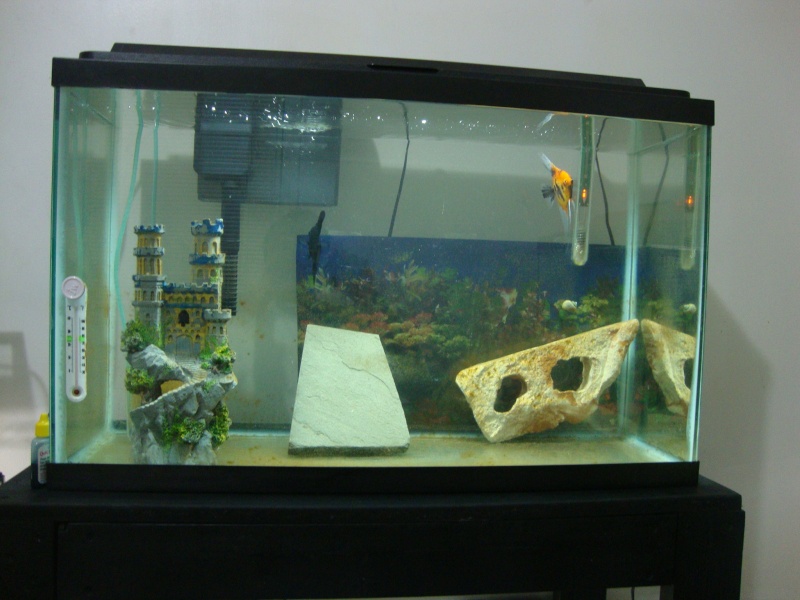 29 gallon with an angel pair

Planted tank with Safe-t-sorb. Need more plants though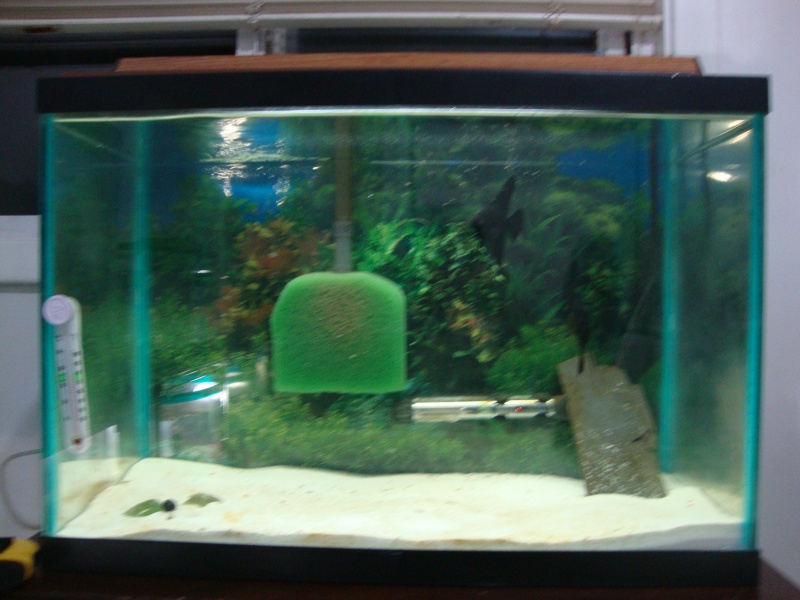 DD angel pair with their fries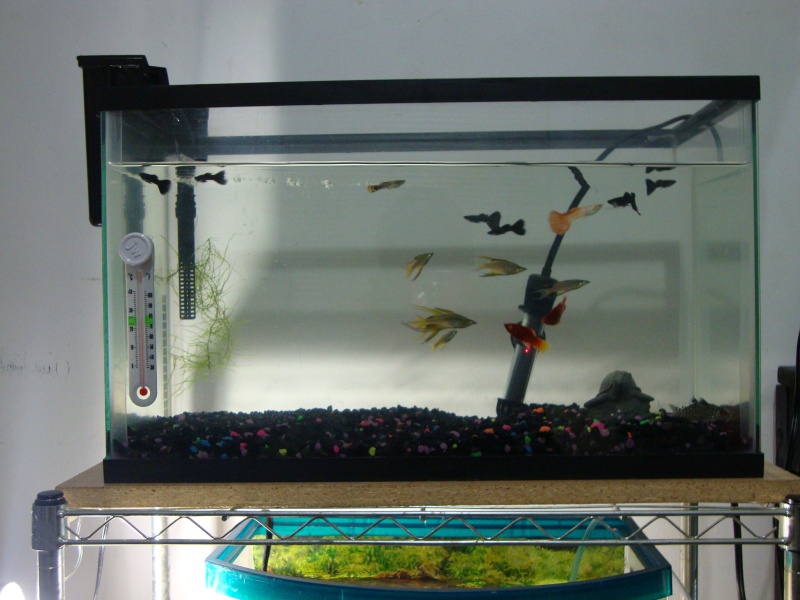 Bunch of Full Black guppies that I'm keeping there until I start my breeding project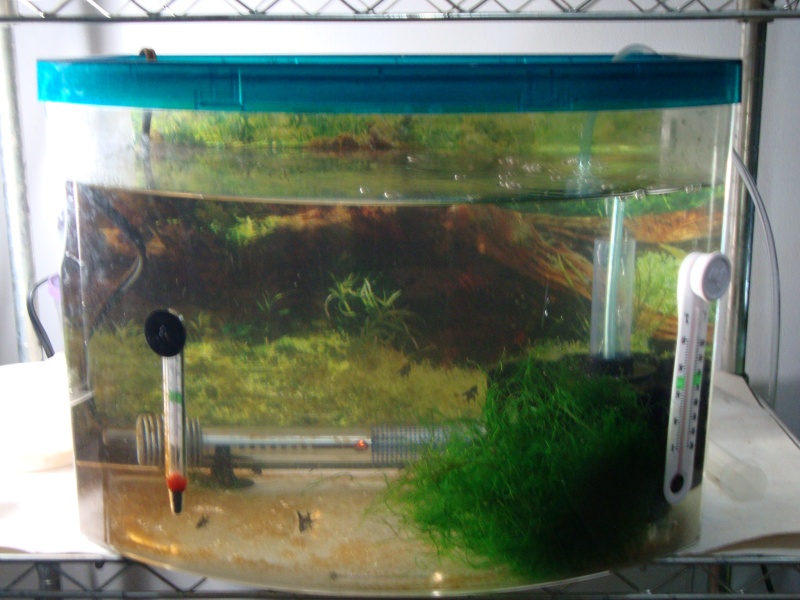 DD fries that are about 3 weeks old I believe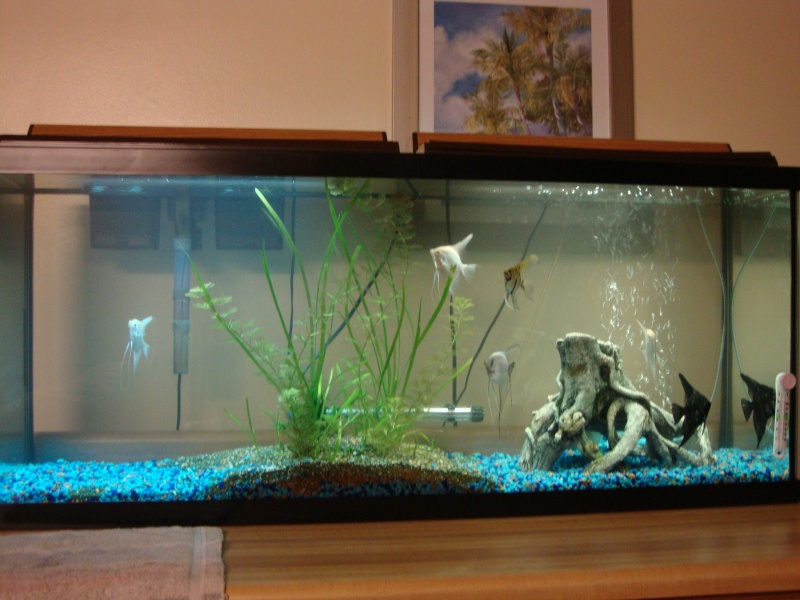 That's my 55 with 7 angels in it that I'm trying to sell

Empty 60 hexa still not sure what do keep in there maybe few discus.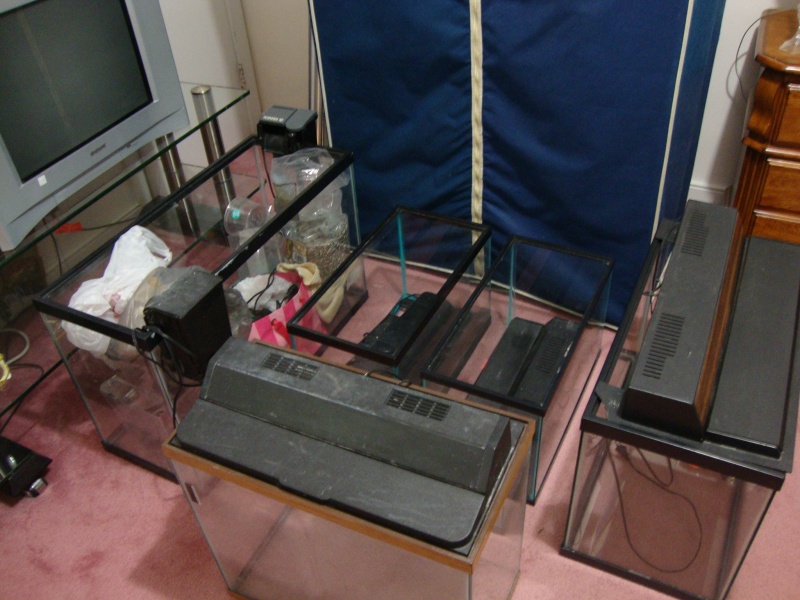 1 29 gal, 2 10s, 1 20H and 1 15H. Probably going to end up using them for angel breeding.
One day I'll be back with a full fishroom. Have a 55, 20,10,5 and the 44 hex. Camera down so will add pics when I can.



Posts

: 99


Join date

: 2012-12-31


Age

: 61


Location

: Ft Myers, FL




I wish I had more room but oh well no point in complaining just going to make the best of what I got

. And looking forward to everyone's pic.
Onik...COOL!! Are these all yours or are Johnny's in there as well? What kind of fish are in with the black guppies? They look like they have lyretails? I'm ready for the DD's and the black guppies...whenever I see you again!!



Posts

: 365


Join date

: 2012-12-31


Age

: 52


Location

: Midlothian/Powhatan



They are all mine

. The fish you are talking about are thread fin rainbows

looks cool but I like the regular rainbows. Julia I'm usually free on tuesdays just tell me

.

---
Permissions in this forum:
You
cannot
reply to topics in this forum